The Augustine-Dahinden Wealth Management Team
It is of highest importance to our team to create strong long-lasting individual relationships. The client's needs and wishes always come first. Our highly-qualified wealth management team realizes the importance of reaching your financial goals and the many difficult decisions that must be made when planning for the future. The Augustine-Dahinden Wealth Management Team works one-on-one with you to assess your current financial situation and create a plan that best fits your financial goals and objectives.

Meet Our Team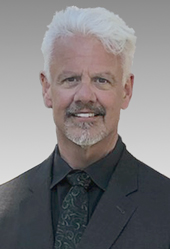 Michael Augustine – maugustine@dadco.com
Senior Vice President, Portfolio Manager
Mike joined D.A. Davidson & Co. with strong experience in the financial services industry and a focus on providing his clients with best-in-class service. Perviously, he served as Portfolio Manager with Stifel Nicolaus for six years after working as Branch Manager for UBS and Piper Jaffray, also in Bozeman. He began his career with investment firm Shearson Lehman after graduating from Washington State University with a degree in finance.
Mike is the former president of the Bozeman Area Community Foundation. Additionally, he has served in various board and leadership positions with other local nonprofit organizations, and is a former U.S. Peace Corps volunteer. When not at the office, he enjoys spending time with his daughter, Annie, and his hobbies include traveling, karate, and lifting weights. Mike became a foster parent to nine-year-old Ben last year.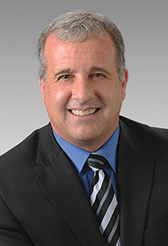 Joe Dahinden – jdahinden@dadco.com
Senior Financial Advisor
With extensive experience in the banking and consumer finance industries, Joe has a deep understanding of the wealth management strategies for helping clients reach their financial objectives. He joined D.A. Davidson in early 2016 after previously working with Stifel Nicolaus since 2011. His background includes serving as President of Valley Bank in Belgrade, where he managed a team of 35 professionals.
Joe is a graduate of Montana State University. An active member of the community, he is past president of The United Way of Gallatin County, the Belgrade Kiwanis Club, the Belgrade Chamber of Commerce, and the St. Catherine Health Care and Pregnancy Resource Center. He currently serves as chairman of the board for St. Catherine Family Health Care Clinic & Pregnancy Resource Center, and as a board member for Montana Special Olympics.
He and his wife, Julie, have two adult children and they all enjoy supporting the MSU Bobcats.
Deb Matus – dmatus@dadco.com
Registered Client Associate
Deb brings to the team a wealth of experience in client interaction and the financial services industry. She joined D.A. Davidson in March 2018 and previously was a Financial Associate with Thrivent Financial. Deb has a passion for service, and her goal is to consistently deliver a smooth and pleasant experience, with a productive outcome for her clients.
Born and raised in Montana, Deb graduated from Montana State University with a bachelor's degree in business management. Her passion for technology led her to an extensive career as a Product Marketing Manager in the semiconductor industry for Advanced Micro Devices and Micron Technology, before joining the financial industry. Deb lives in Bozeman near her parents and adult daughter Sarah. Outside the office, she enjoys skiing and snowshoeing during Montana winters, and spends the summer golfing, hiking and gardening. In addition, she is actively involved in several organizations, including PEO, the Cody Dieruf Benefit Foundation, and Bozeman Business and Professional Women.